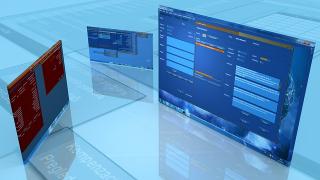 digital marketing agency miami" />Digital marketing is not just about providing services; it offers solutions with tangible results for your clients. Our portfolio must align with your returns and have accurate insight into the marketing mechanics. Businesses can do away with many in-house tools for third-party marketing that will meet their demands. We offer various 2021 marketing tools to maintain agile results with fixed costs that offer a quick profit shift. 
2021 marketing tools for your business
Live marketing
Lockdown periods put a damper on many things in life, including the ability to get out and enjoy social life. People turned to live streams to connect with their favorite TV stars, music celebrities, and comedians on different social media platforms. We drive an uptick of views by using all social media to tap into the power of live marketing via posts, statuses, and videos. Our goal is to promote your favorite products by creating trust with your audience, so they can find value in your brand and form lasting relationships.
Enhance the brand
The best brands maintain authority and influence because they know how to fit into the everyday lives of their clients. Any digital marketing agency in Miami will flourish when they focus on making their brand serve their target market with better tools and customer support.
Improve customer support
Customer support is critical now because your business depends on your online presence to get through their content to the right audience. People want to know you listen to their concerns and have full-time support to take in their orders and clarify issues before they make a purchase.
How does Digital Media Nomad support better customer support? We strengthen and support your brand by including several communication options in your social media accounts and website. We must ensure that you forge the right relationships because potential clients can get in touch with you at a moment's notice as they go through your online portfolio.
Ensure sustainability
People around the world are fully aware of the impact brands have on the environment. Brands that appear more aware and inclusive with their message have an easier time amassing attention and reaping the benefits of constant traffic.
On the flip side, brands that prefer to chart their path away from mainstream society will suffer immense losses in conversion rates and overall income. We keep your brand and messages in the right audience by combining keyword research and social media marketing. An increasing number of your target audience will notice our participation in major trends and eventually wish to involve themselves with you by buying products and sharing content.
Create digestible content
People want to learn about you and your products in a heartbeat so they can make an order without going through ten pages and three other websites. We publish convenient content to connect you with the right customers and offer relevant solutions in their moment of need.
Are you interested in promoting your brand, product, or campaign? Get in touch at +1(408) 532 5252 for more information.