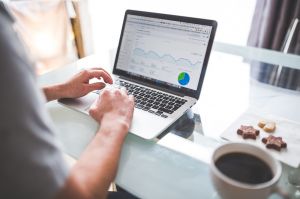 free seo package" />Internet searching is a critical element of decision-making for clients when purchasing a product. This has led to businesses investing in search engine optimization to increase the chances of appearing among the top search result pages. Therefore, understanding and investing in SEO packages make a significant difference to your business.
SEO package
This is a subscription service offered by expert SEO agencies and professionals. It can be billed monthly, annually, or through a fixed rate and contains various features designed to boost a business's website performance on primary search engine result pages.
Types of SEO packages
SEO packages fall into three distinctive categories.
Local SEO
This package is helpful for a business that has a physical, brick-and-mortar location. They include legal services, retailers, location-specific services such as automobiles, cleaners, and more.
It mainly focuses on making it easy for people in the exact geographical location to find the website on search engine result pages (SERPs) when initiating a query.
National SEO package
It is ideal for businesses that target a larger sphere apart from attracting local traffic. This package focuses on website content by constantly updating the keyword to make them relevant to search terms. It also focuses on backlinks, which is a significant ranking factor for SERPs.
SEO audit package
This package offers a complete review of the business website to determine what wrong or right thing a business website is doing. In addition, the service investigates the mobile-friendliness of a website, content and identifying toxic backlinks with a likelihood of penalty in an algorithm update.
It can be a bit cheaper when compared to other forms of content marketing like social media advertising and PPC adverting.
It improves local search listing.
SEO brings new customers to your business. 
Your competitors are doing it.
To avoid falling behind, you need SEO to match them or be the best.
Qualities of a good SEO package
It conducts a technical analysis of your website.
It analyzes vocabulary and customer behavior.
Makes an online audit reference and development plans.
Continuous updates with the latest SEO trends
Has a content development plan that balances competitor placement, product benefit, and customer behavior.
It is in close integration with other marketing efforts.
Consistently reports activities and results.
Step-by-step guide on how to choose an SEO package
Ascertain whether the SEO package is the best solution for your business
Assess whether you need to tackle the situation by yourself or you need an SEO package. Professional help comes in handy, but the final decision will always come from you.
Set a financial plan for the SEO package.
Include what you need from the service and share the same with your provider.
Examine the available SEO packages
These include local, national, and audit. In addition, you need to decide if you will go for intermediate or advanced packages.
Look for an SEO package supplier.
Search for a vendor with knowledge and proven results in your line of business.
The importance of SEO
Have a clear goal in mind when purchasing an SEO package. Ascertain what the SEO package should do for you, and ensure your vendor understands that.