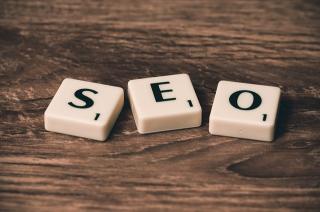 diy seo software" />Running a business means keeping track of many moving parts at any given time. When it comes to marketing, what are you doing to boost your online presence? For some business owners, it isn't easy to juggle SEO along with everything else on their plate. However, it may not be within the budget to outsource digital marketing to get results. Is this when DIY SEO software could come in handy? 
Understanding DIY SEO – What is It? 
Many people think they have to spend an insane amount of money to begin building and growing their website and online platform. If you are a company or blogger with a lower budget, you may try to handle some of your SEO on your own. The more you know, the easier it is to get what you need in software that you can fit into your business needs. 
Diving In 
You will see that there are plenty of SEO tools available for entrepreneurs and small businesses today. But, how can you know that you are making the best choice? When you start, you will always find that getting your DIY software for SEO will be best from a trusted name in the industry. This includes looking at all available features, learning more about the results others are getting, and knowing that you will have the support you need should you run into any issues along the way. 
Many businesses like to use Google Search Console and Google Analytics, but that really only scratches the surface. The good news is that there are different free tools that anyone can use, including some that come from trusted digital marketing companies who are authorities in the SEO realm.
Why Work with Digital Media Nomad? 
If you have been looking for options for DIY SEO software, we would love to help! It is important that you have a good strategy in place followed by the best tools in the industry today. We can go over all of your options for custom-crafted strategies, automated SEO, and everything else digital marketing-related. We have a talented team that is ready to discuss your goals and ensure that you have the right tools to get you started. 
What is our competitive advantage? 
The team at Digital Media Nomad is everywhere, and we mean it. We have representatives located in different countries to help better position our clients and get them the results they need for each project. Whether you are looking for free social media tools, detailed SEO work, a new website, or PPC, we can discuss your options and ensure that you are on track to hit and exceed your goals. 
Is it time to look further into all that a digital marketing team has to offer? Here at Digital Media Nomad, we can help you with the start of your journey with a mixture of DIY SEO software and a targeted plan for success. Give us a call at (408) 532-5252 or contact us online so that we can get back to you with all of the details and information you are looking for.