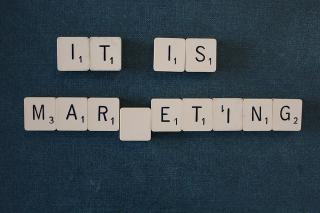 cheap seo services" /> 
The best cheap SEO services are those that fit your budget; however, cheap doesn't mean the same thing to every digital marketing company. Some marketing agencies say their services are cheap, but what they mean by that is the start-up costs are low but they plan to hit you with fees and charges the whole way. At Digital Media Nomad, we understand the value of finding an affordable digital marketing service and it's our goal to keep our rates among the lowest in the industry.
The Difference Between Cheap and Affordable
The word cheap implies a product or service that is inferior in some way, while affordable relates more to the value found when purchasing or investing in the item or service. You can easily tell the difference between the two by the feeling you have when you walk away from your initial contact with a company. A real value leaves you with the impression that the company cares about you as a customer or client, while a cheap product or service will make you want to walk away for good. Digital Media Nomad aims to deliver a superior service at a price you can afford: value, right from the start.
How to Find Cheap SEO Services that Provide Value
Digital marketing is often thought of as a costly service, and while it can be expensive if you don't know how to market to your audience, choosing the most effective services can help keep costs to a minimum. Search Engine Optimization (SEO) and social media marketing are two cost-effective services that can keep you under budget while expanding your reach on the Web. Digital Marketing Nomad creates tailored campaigns using the networking power of social media along with SEO to help small businesses rank well on the search engines and enable new patrons to find them on the World Wide Web.
How About Free SEO?
Sign up for our 'Free 5 Keywords For Life' service and see first-hand why so many business owners turn to us for cheap SEO services designed to lower the costs of digital marketing. You'll find a number of automated tools you can try out online at Digital Media Nomad aside from our free SEO keywords, such as a link to FB's Blueprint so you can learn how to use the Facebook Business manager, as well as the Refer a Friend feature that can help you make a residual passive income each and every month. Simply refer a client to us that needs one of our services and we'll reward you with a commission on a monthly basis.
Browse all resources on our website to get a better idea of how we can help you grow your small business and start making more money consistently. Successful business growth doesn't have to be expensive- we've made the process one that is easy, cost-effective, and hassle-free. One call to Digital Media Nomad and you'll find answers to all of your questions, insight into your business' marketing needs, and a full range of services to choose from.