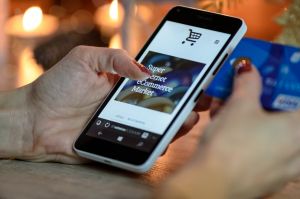 website optimization company" />There is not one plug or hack that will help your website get the perfect technical SEO for all your digital marketing needs. It all comes down to a collective of features that place you ahead of the competition because search engines understand and prioritize your site. It is essential to prompt these search engines to see value in your platform using the right tools.
One way to improve your search ranking is to optimize your website. This process includes many different steps, including redesigning and improving the quality of the content.
How we ensure website optimization for your company
Improve content quality
What makes the content of your website worthwhile? It is best to understand the audience and only use user intent research and keywords vital to the business. Another consideration is the length of the content, whereby a text with 1000 words is more likely to attract an organic search result than shorter texts. You must hire a professional to create content that is relatable to your business, so people can quickly connect the information to your products and services.
Improve the graphical user experience
An accessible navigational site engages the user to explore more content. Is it easy for one to define what to expect when interacting with the content? How transparent is the checkout process? The goal is to create an easy and efficient experience that makes for pleasurable shopping for all users. One crucial detail for excellent
UX also involves creating a responsive web design. The responsive web design makes it easy for your site to perform well on both desktops and mobile platforms. The site has a favorable environment and flexible behavior to the orientation, screen size, and platform. Our digital experts allow your website to get the correct screen resolution and image size, so they experience the same high-quality website on both mobile phones and desktops.
Linking
Internal links allow one to connect the site's content for an easy conversion process. It also gives Google an idea of ranking your website by placing pages with the most valuable links at the highest rank.
Website speed
Approximately half the number of everyone who visits a slow site will abandon it for a faster loading alternative or lose patience when the next page is just as slow or worse.
Our website optimization company directly affects conversions by reducing content and features that slow the overall loading speed. We may redesign the site, reduce the image size and ensure better visibility of essential details.
Descriptions
The meta description is the HTML data that offers a brief explanation of the business. One way our experts match the URL to your business and brand, to increase the chances of a searcher clicking on the result. We also have proper image tags that make up the more significant part of all search results.
Website optimization techniques constantly change; hence it is best to use a company that will do the best to enhance your portfolio. Get in touch with Digital Nomad Media at +1(408) 532 5252 for fast consultation services.