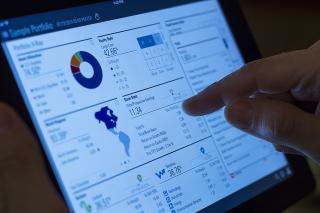 web design plus seo miami seo agency" />The concepts of search engine optimization were controversial at the beginning of digital marketing. Businesses would flood a page with keywords and phrases to generate consistent traffic to earn an authoritative voice. Today's digital marketing is a lot better because intelligent systems boost authority while adhering to Google marketing regulations.
Reasons to combine SEO using website design.
More digital companies are offering SEO in their digital marketing package. They realize that fusing both aspects makes an admirable resource in maintaining the highest standards and quality. It is best to use a digital marketing company that knows how best to interlink website pages to create a search-friendly atmosphere.
Benefits of combining SEO and website design
Fast loading
There is nothing as annoying and problematic as a slow loading site. The loading speed significantly influences whether the user will complete the conversion process, meaning slow loading will always cause a slow conversion rate.
The best SEO tools and techniques will not be practical when the website is slow, dysfunctional, and confusing. We keep your website clutter-free and offer loads of information with current SEO to attract and keep users' attention throughout the conversion process. Our programmers optimize the code and offer a perfect balance of images, formats, and compression to speed the site and ensure optimal performance. This approach will compel Google to rank your site higher on the index search ranking, which helps accelerate your conversion.
Speedy service
The SEO firm may need some time to integrate the phrases and keywords in a published website. The fastest way to integrate SEO into the website is by working with the website designer who knows your platform's ins and outs. Hiring Digital Media Nomad ensures we offer the fastest possible SEO and website design service in one complete package. We will always be up to speed with your brand, ideas, instructions, and goals, so the SEO matches the site's organization and structure. 
Technical efficiency
Web design plus SEO with a Miami SEO agency is the best when you want to stand a chance against big competitive brands. A simple SEO firm will do its best to integrate SEO with a plugin, whereas a web designer will know all other additional ways to get your marketing off the ground fast. The technical knowledge of the marketing plan may include the following aspects:
Strategic keywords
Meta descriptions
Mobile-friendly SEO website
Affordability
A seasoned web design company has more to offer than an SEO specialist. We have a cohesive team to structure your site, including writers, coders, developers, and graphic artists. The easy accessibility of all these professionals or skills in one office brings together a perspective that boosts the overall digital marketing approach. Consequentially, you will pay less to get a la carte services from the same source and have the assurance of a more agile marketing system.
Are you trying to achieve the coveted position at 0 marketing level? Get in touch with us for detailed information on how we can consolidate all website design services with SEO by calling +1(408) 532 5252 or sending a Whatsapp message today.