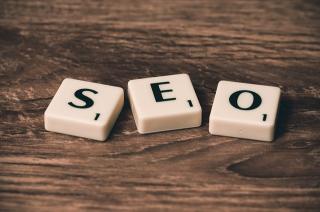 seo free trial" /> 
What would a free SEO trial do for your budget? Find out how to grow a successful business without any out of pocket costs at start-up by contacting Digital Media Nomad. Our digital marketing specialists can help you get put your next marketing campaign on automation so you can spend more time doing what you do best. Outsourcing SEO to our company could be the best decision you make all year- and it costs nothing to get started today when you sign up for our free Basic Service.
3 Benefits of an SEO Free Trial From Digital Media Nomad
1. Being able to 'try before you buy' can provide insight into whether the service you're thinking about paying for will have a positive affect on your bottom line. With our free Basic Service, you'll have access to your own user dashboard, ranking reports, limited exchanges, and 5 keywords chosen exclusively for your business.
Free means different things to different people; at Digital Media Nomad, we offer our free service forever- that's right, for as long as you decide. We're confident that once you see first-hand how effective our SEO services are in driving new traffic to your website and turning sales, you'll want to dive in deeper by investing in one of our paid services.
2. In most cases, marketing agencies won't offer an SEO free trial unless they're certain that by providing a complimentary service they will create a win-win situation for both parties. For this reason alone, you can put your trust in Digital Media Nomad when you're in search of a reputable marketing company to take your business to the top.
SEO is the fastest and most affordable way to improve ranking in the search engines, but it takes experience and know-how to avoid racking up Google reprimands that can cause you to lose rank. At Digital Media Nomad, we use the latest SEO techniques that are 100% Google approved to help our clients achieve their goals.
3. If you're satisfied with the results you experience from our SEO free trial, you can stay with our free Basic Service for as long as you like. There's no pressure from our team to upgrade; just consider the fact that the improvements in your online presence and revenue at the free level are only a small sample of the success you'll see when you commit to one of our paid packages.
Test the waters by contacting Digital Media Nomad today at 408-532-5252; let us know you'd like to take advantage of our SEO free trial and we'll get you set-up with your keywords and dashboard. Feel free to reach out to us with any questions about our marketing services; you'll find a wealth of information and resource on our website, as well, including our Web portfolio and a list of additional marketing services offered by our agency.
Don't take chances when it comes to the growth and success of your business; hire our marketing experts to help you compete in today's market.