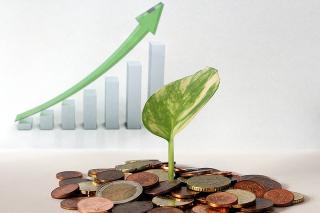 marketing firms miami" />It is no secret that your company will perform well with a powerful and strategic marketing strategy. It is essential to have a tracking system that lets you measure the effectiveness of different marketing campaigns because the truth is you cannot manage what you do not know how to measure. 
Most companies spend a lot of money to get the best digital marketing tools. The problem is that just throwing money at SEO and other techniques is never enough and will likely lose your initial finances. We have a robust digital marketing campaign and can track the success of each strategy and ensure you have a positive ROI.
How marketing firms track digital marketing campaigns
Web analytics
Website analytics is one of the essential tools for you to track your marketing campaign. These reports usually have data to show the source of most clicks and how they convert into leads, calls, sales, and many more. Most business owners can look at their web analytics if they have the login data of the host server. We can do it for you and compile several reports for detailed answers on the bounce rates, backlinks, pay-per-click campaigns, and many other metrics.
Conversion rate
Most social networks have a detailed option for you to track your social media performance. Tools like Facebook Ads, Google Adwords, and Instagram
Tracking tools are critical in getting the accurate number of phone calls, sales, app downloads, and phone calls. We can prove the effectiveness of different social media marketing with complex cold data that simplifies the entire marketing puzzle to let you know which ones to amplify or eliminate.
SEO tracking
Are you investing in our SEO strategies? You may want to hire marketing firms in Miami that know how to get quality traffic and measure performance with accurate analytics. The purpose of our SEO tracking tool is to find valuable insight into the wealth of your SEO tools and how best we can increase the conversion rate and organic traffic. Here are a couple of things that Digital Media Nomad will measure to put value on your SEO campaign:
Organic traffic – The main goal of SEO is to improve the visibility of your content and attract more visitors to increase your results steadily.
Bounce rate – The bounce is when the visitor follows a link to your site but leaves immediately without continuing to another page. A high bounce rate means you do not have the right landing page and can be sure that a better one will improve your ranking and help you reach your conversion goals.
Keyword ranking – A simple Google search will show exactly where you rank and whether you have the right keywords. We have tools to get you a comprehensive report on your keyword ranking, as well as the exact position of your website.
Digital Nomad has more than one digital marketing tool and can quickly help you formulate a plan and approach to improve your performance. Contact us online to book a personalized consultation for your specific digital marketing program.