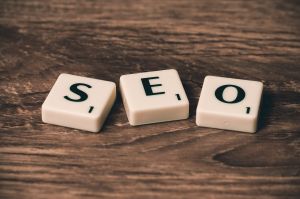 seo software platform" />Yes, automated SEO platforms exist, and you can benefit significantly from them. They offer quality linking and unique content. It is a faster way to see results and what everyone aims for: A first page ranking in Google.
But, let's start from the beginning: What is SEO? SEO stands for Search Engine Optimization. It consists of a series of strategic actions that will optimize a webpage to get you the highest possible rankings in search engines (first place, if possible). However, everyone aims for Google mainly, since it is used the most, but it can be done on other search engines as well. 
Digital Media Nomad's methods allow you to see results almost immediately because we use an SEO software platform that, after reviewing your domain, will help you get organic traffic instead of having your budget get killed by any PPC ad campaign.
Taylor-made SEO strategies
Digital Media Nomad works with many professionals around the world, ready to help you launch your project with success. We have experience with marketing and anything related to it. Besides, we offer affordable strategies to cater to your needs without it hurting your budget.
One of the advantages of our SEO software platform is that we are everywhere in the world. We have representatives in the United States, Latin America, Europe, and Asia.
We can take a project from scratch and work on it until it is ready to be launched. Then, we are prepared to help you with website design, social media ads, SEO, ad campaigns, and anything that can help you reinforce your brand, product, or service.
What does the SEO software platform do?
Our automated content sharing platform will put you on the map within a few weeks. We have a comprehensive plug-in that will deliver content and links from other quality real business websites in our system to help with link building.
Besides, we do careful keyword research to help you jumpstart your rankings with unique content that has never been published before, shared through our network.
You may have already heard the phrase "content is king" and we believe so too. This is why our SEO strategies consist mainly of creating high-quality content that is useful to your audience, original and relevant.
The good news is that we do not focus only on Google, but also on Yahoo! And Bing, other major search engines.
We invite you to see the results for yourself by trusting your brand in our professional hands. Plus, since our service is entirely automated, you do not need to open up your schedule for endless meetings or have to hire a copywriter or SEO expert on your own. We have you covered.
The time to do SEO is now. This practice has been around for a while, and it is not going anywhere. Therefore, the best thing you can do is hold on tight and enjoy the ride with us. We will work hard to get you to your marketing goals, next to growth and success.