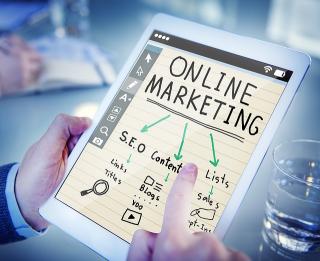 seo services pricing" /> 
Check out affordable SEO services pricing from Digital Media Nomad when you're on a tight budget and need a way to boost your presence online or find new customers. We believe in transparent pricing, which is why you'll find the costs of our services clearly displayed on our website; choose from 3 levels:
Basic Service
Local Service
National Service
Get started for free with our Free Basic SEO service that includes 5 keywords to help you rank better, along with a user-friendly dashboard and ranking reports to keep you up to date on how your website is performing.
We Know What Drives Results
Relevant linking is just one of the many ways we work to get your website ranked in your sector's niche- we also create dynamic content that helps you stand out from the crowd of competition and gives you an edge in the search engines. If your website is not yet mobile-ready, we can take care of that, as well. You'll find a complete illustration of how we keep your website in front of potential buyers; simply hover your mouse over the 'Automated SEO' link on our homepage and select SEO services 'Pricing' for more information.
Think You Can Afford SEO?
Our 5 Keywords For Life will give you a unique insight into how our paid services will benefit your business, and since there's no cost to sign up, there's no risk involved in finding out more. If you've been thinking about outsourcing one or two of your digital marketing services, consider our free keyword plan; it's not just budget-friendly, but it's also a great tool to help you learn your way around our platform while you start to grow your business. Get in touch with our team today if you have any questions.
Automated SEO Advantages
Put your SEO on autopilot instead of spending every waking moment trying to find a new way to reach more customers. Using our SEO platform is easy- enter your domain and you'll see results quickly- in as few as 7 days! If you decide to upgrade to one of our paid plans, you can rest easy knowing you won't have to sign a contract; pay as you go for as long as you wish. If your 5 free keywords aren't enough, we offer convenient SEO services pricing per keyword, so you can decide how far you want to take your business.
Local or National SEO?
If you own a brick and mortar store, our Local Service Plan is the best way to go, since keywords are location-specific; for online businesses, our National Service Plan can help you better connect with customers around the world. We'll take the guesswork out of your digital marketing needs when you contact Digital Media Nomad at 408-532-5252. It's fast and easy to connect with us online, as well- simply fill out our Website form and we'll be in touch with more information on how we can put your business on the map.