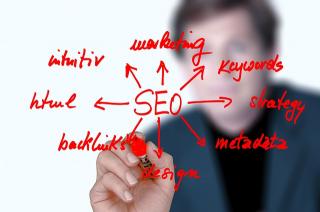 seo company miami fl" />Digital Media Nomad: The SEO company in Miami FL that you were looking for 
Today it is more important than ever to have a clean and professional online presence. One way to do it is by implementing SEO (Search Engine Optimization) practices.
SEO can help you obtain the online presence your brand or business deserves. Many people believe that if you are not on the internet, you don't exist! And we think so too.
But it is not only about having an online presence; it is also about the way you present yourself to the world. What information are you putting out there? Is it useful to your audience? Are you catering to your target audience's needs? Is there any way that you can create more impacting and efficient campaigns?
These are all questions that are worth asking yourself, and that will tell you if your business is pointing in the right direction or not.
Did you know about the benefits SEO has for your brand?
SEO stands for Search Engine Optimization. It consists of certain practices that will help your business or brand rank higher on Google's results page. 
The idea is to create a strategy consisting of content marketing, link building, guest posting, social media ads and posting, and others that will drive traffic to your website. Then, the hopes are that these new visitors enter your sales funnel and eventually become a client.
SEO has become a must in today's marketing strategies, and you should consider implementing it in yours. It is also "free." And we quote the word free because you will probably have to hire SEO specialists and copywriters to create the content you need to help your site rank higher in Google's result pages. Still, you do not have to pay ads to get visits and sales.
How can an SEO company in Miami FL help you achieve your goals?
If you are located in the city of Miami, Digital Media Nomad can help you align your strategies in order to achieve all of your brand's objectives.
They have vast experience in many different marketing areas and offer efficient and affordable strategies to cater to your needs. Additionally, they work on projects from scratch mold them until they are perfect for launching. The goal is to analyze every aspect of the business and create a unique marketing strategy.
Among some of the services they include besides SEO are website design and development, social media ads, and retargeting to reinforce your brand, product, or service.
Their SEO platform is automated. Through it, they help catapult the website to the first page of Google's results (and Bing and Yahoo!). 
How does it work? By them delivering content and links from other quality real business websites that are part of the system.
Besides, they include thorough keyword research that will get you rankings with searches that are related to your business. Therefore, if you need to start your businesses' SEO strategy, you need to look into Digital Media Nomad's services as soon as possible.
Contact Digital Media Nomad for more information today!